I found a few old pics of a display that I set up at a function. I thought I would share them with you for an idea or two on setting up a display.
What I like is the tables split and running lenght wise. It gave me and my customers a lot of moving around room and that means shopping room. I have set up this way several times and it is great.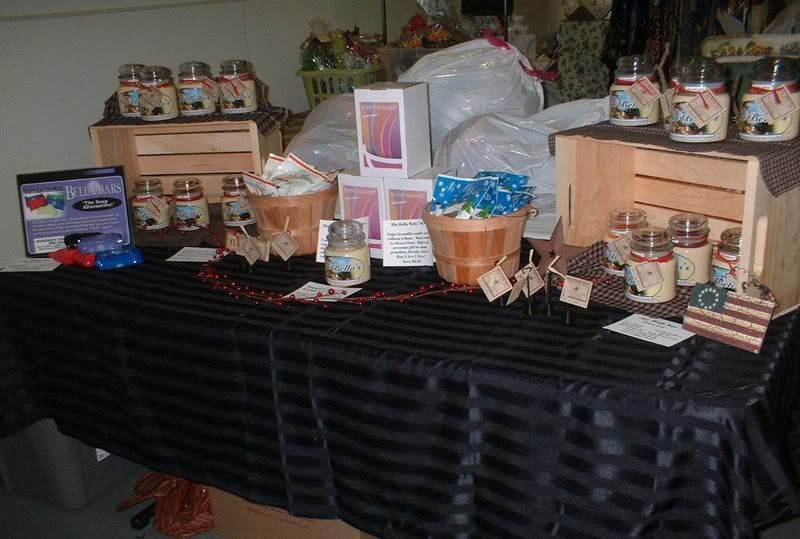 The second picture has some of my neighbors product behind mine so it is a bit distracting to look at the picture. One thing that I like about this pic is the cute bushel baskets that I found to put items in. They fit the theme and were a great time saver in packing up.
What is great about taking pics of your displays is that you can critique them and get a different view of your set up. You can see it the way the customers sees it. I have made several changes to my set up since these pics, added some things and taken away some things. It is always a work in progress. How about yours?
Chris